Study in Beijing Institute of Graphic Communication Study in http://bigc.admissions.cn
Expense in Beijing Institute of Graphic Communication
Tuition and Hostel
1. Tuition fee and Hostel fee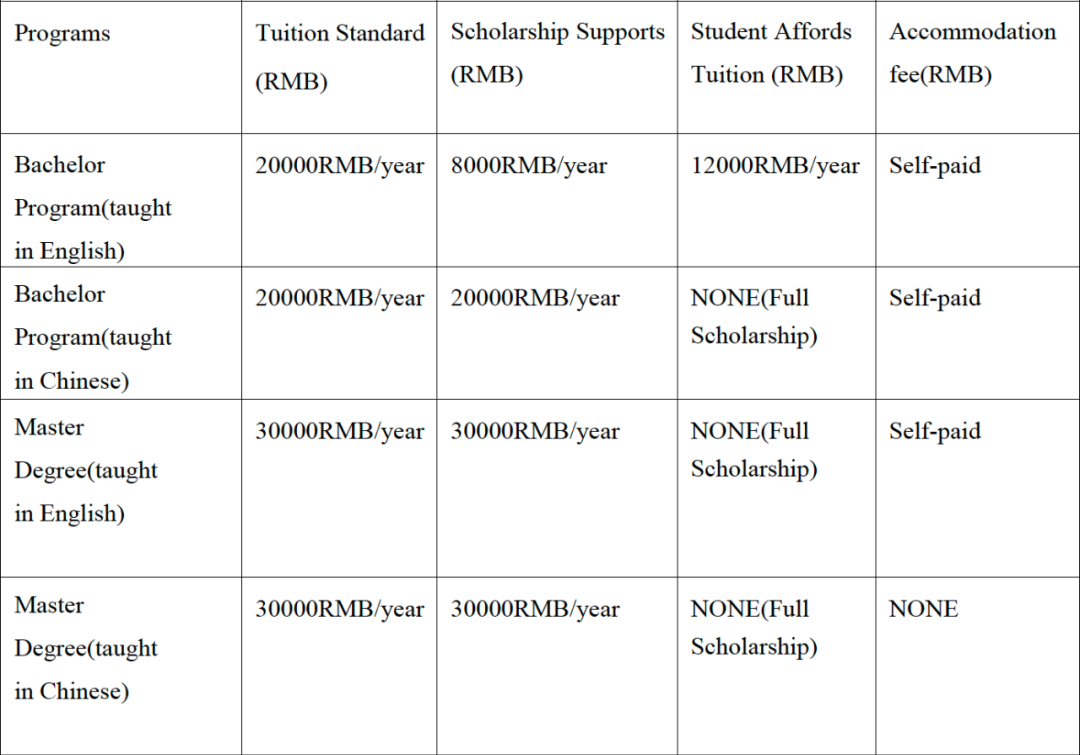 Noted: For the details about the programs and tuition fee is stated in the attachmentI.
2. Hostel fee standard
The hostel fee standard is as followed: For 2-bed room, it is 32yuan/bed/day, 11520yuan/year; 4-bed room, it is 16yuan/bed/day, 5760yuan/year. Facilities in the apartment includes: Air-conditioner, desk, wardrobe, internet access, Bathroom (24-hour hot water); shared kitchens; shared laundry.
Other Fees
1. Application fee 600yuan/person.
2. Full-Scholarship programs need to pay for the deposit of 3000yuan which can not be refunded.
3. Insurance fee 800yuan/year(For student who is in China)
4. Visa fee 550yuan/person(For student who is in China and cash only)